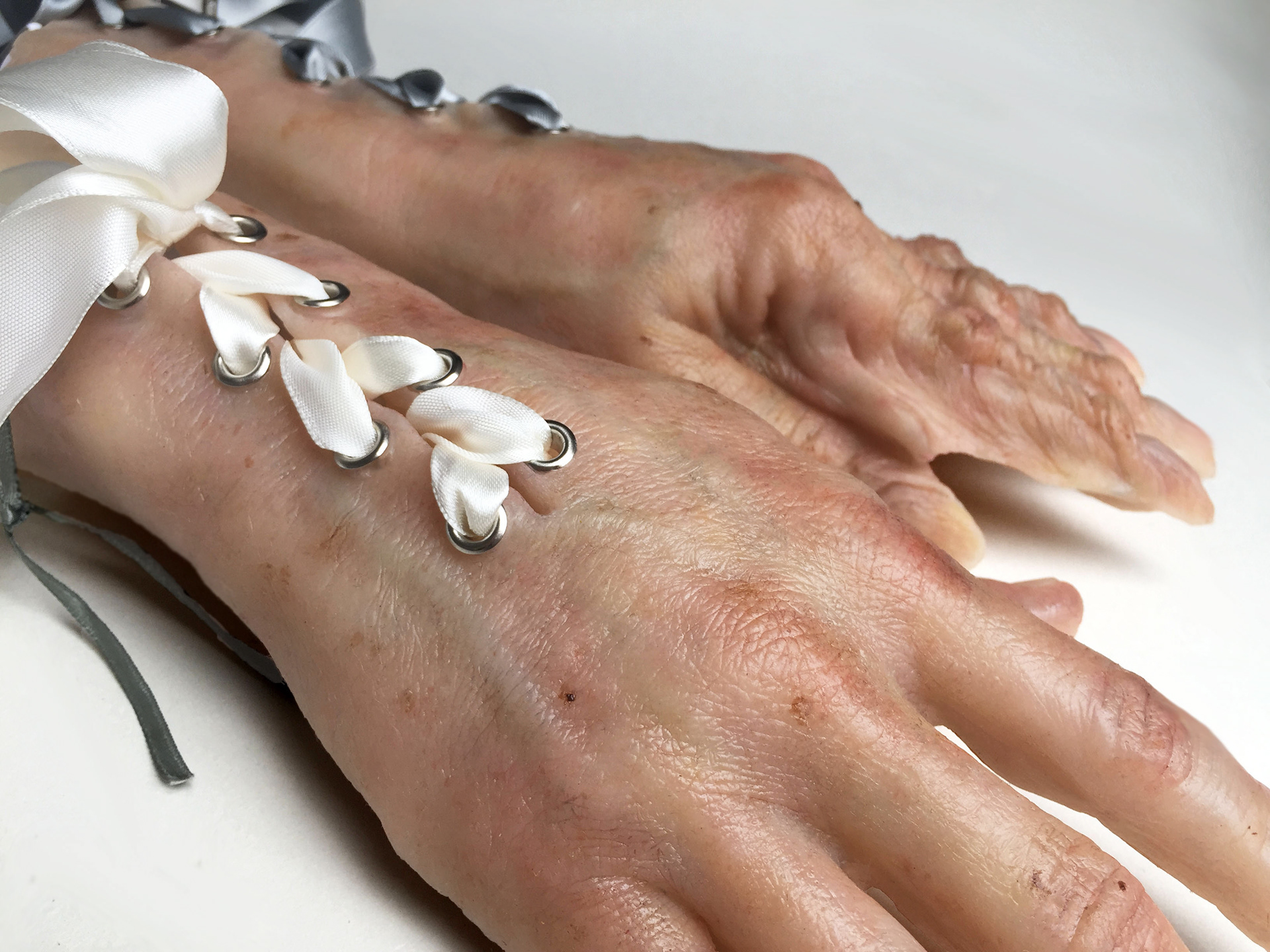 FINAL PIECES -

Click for larger images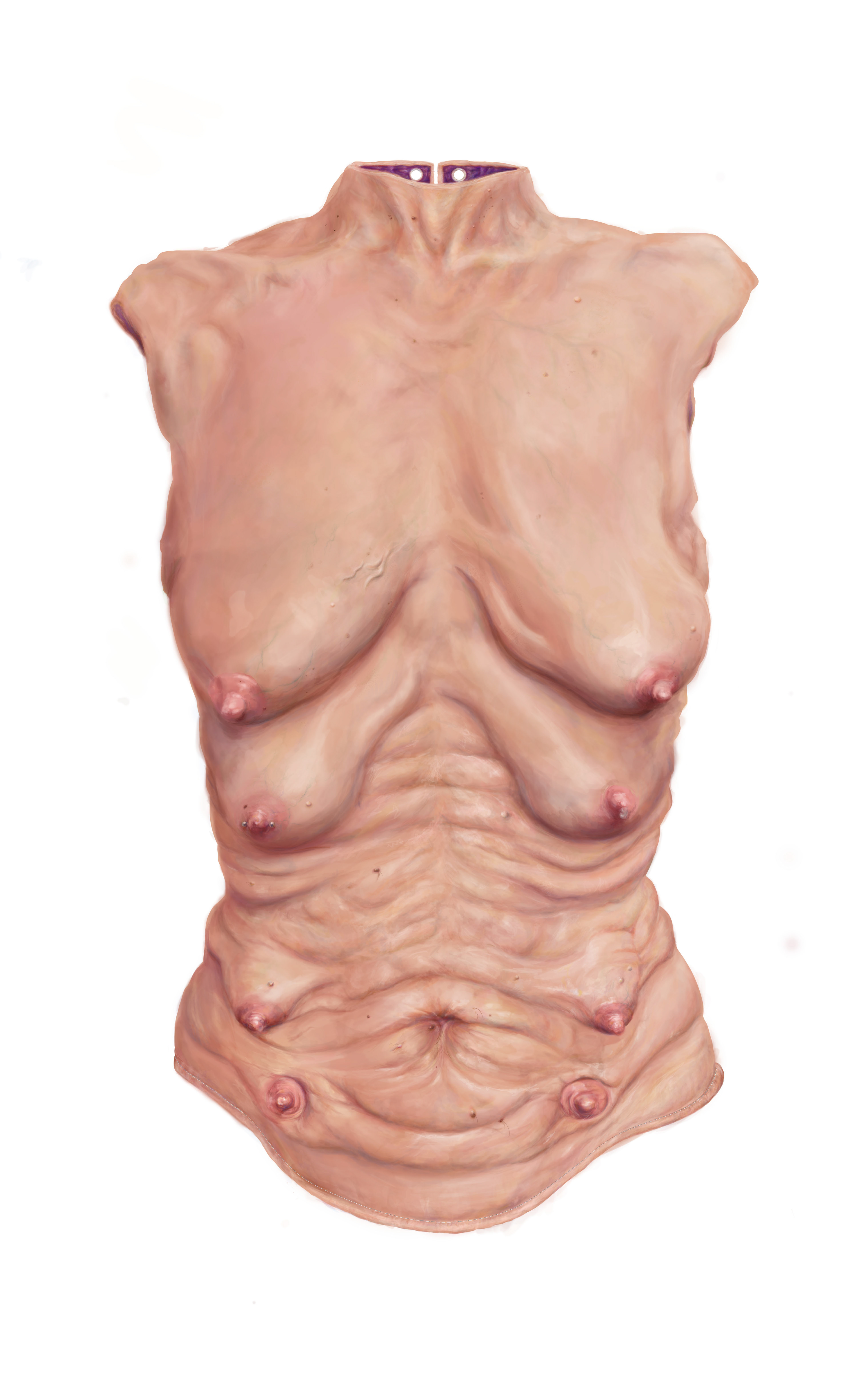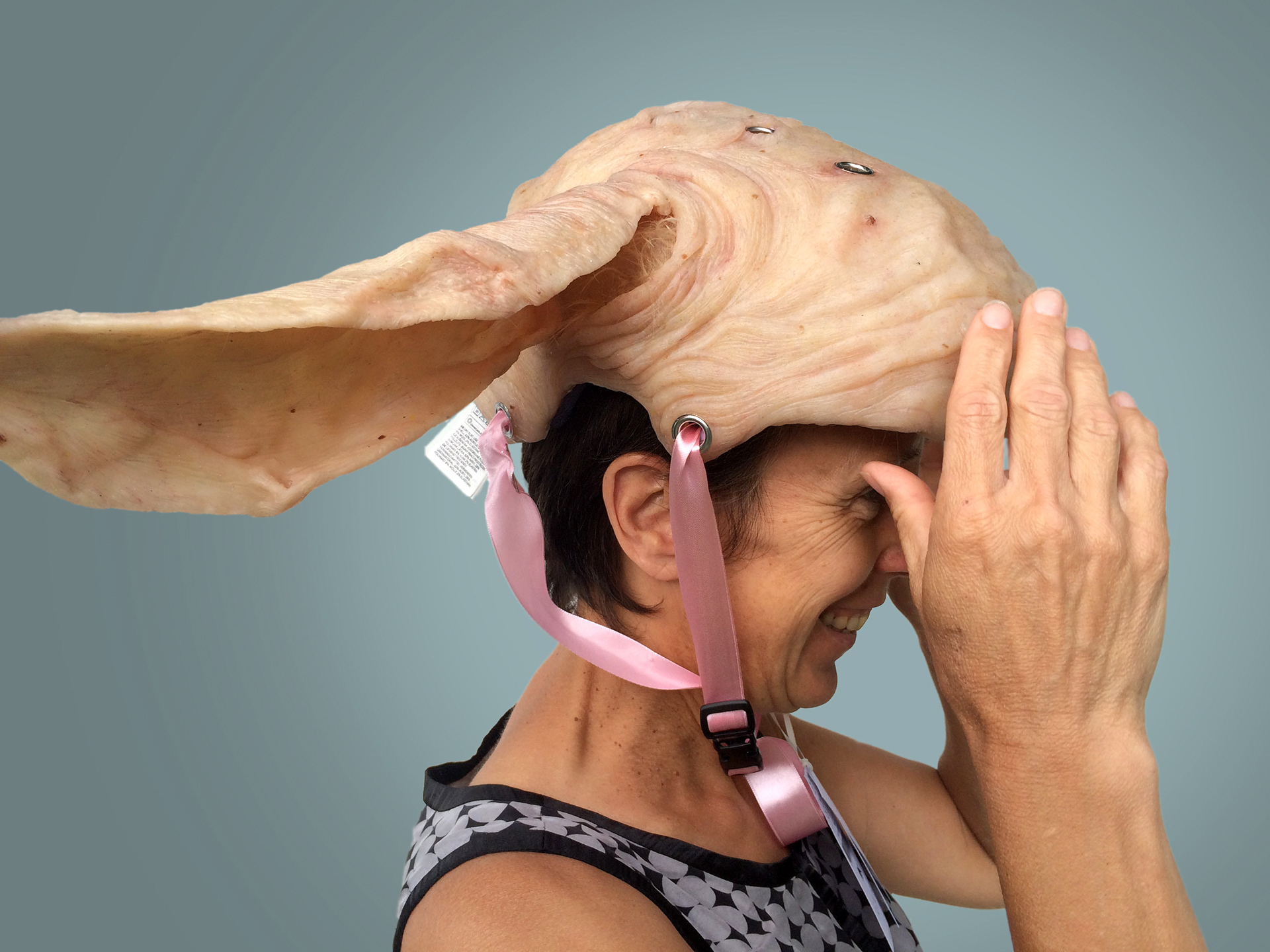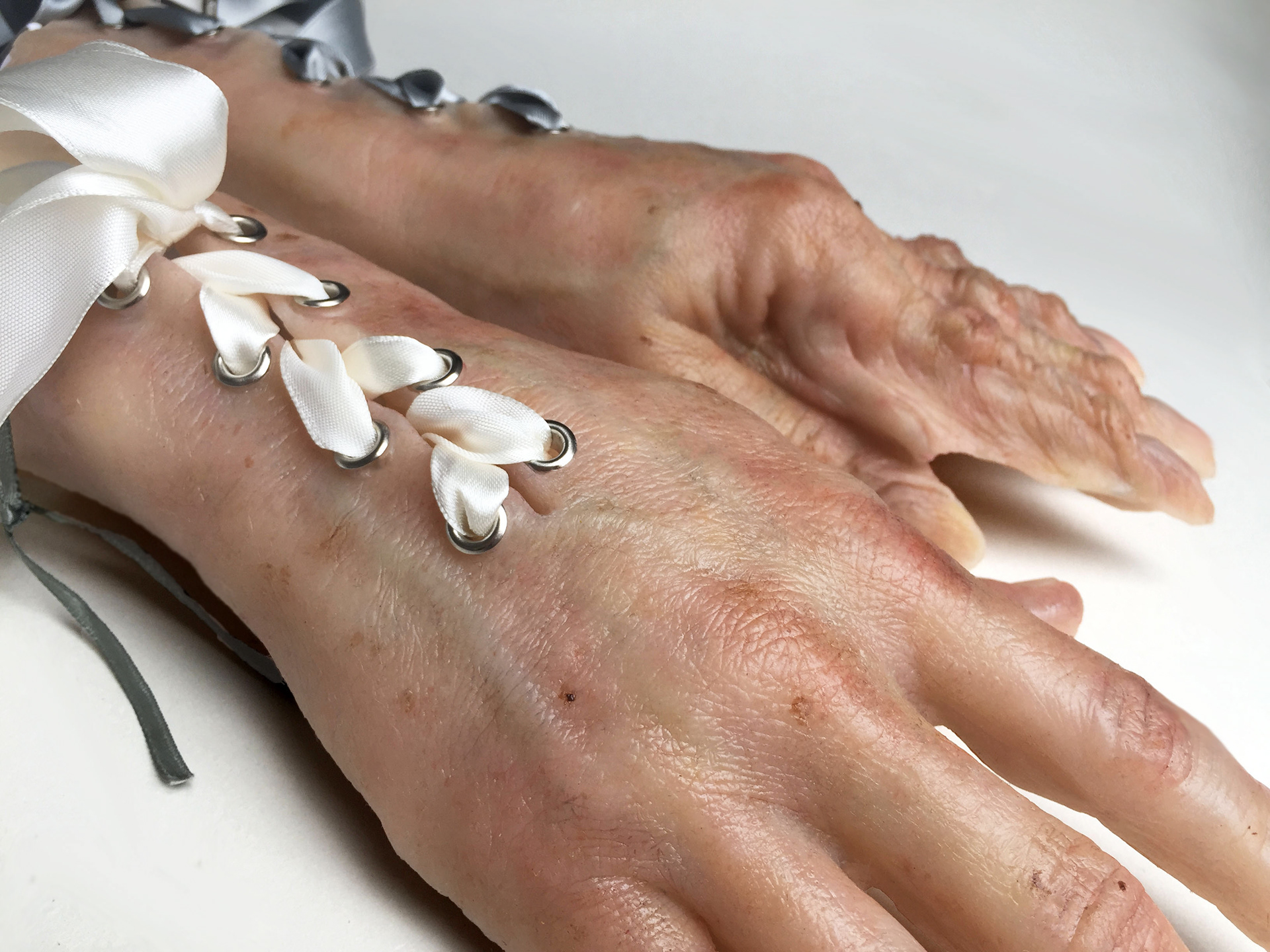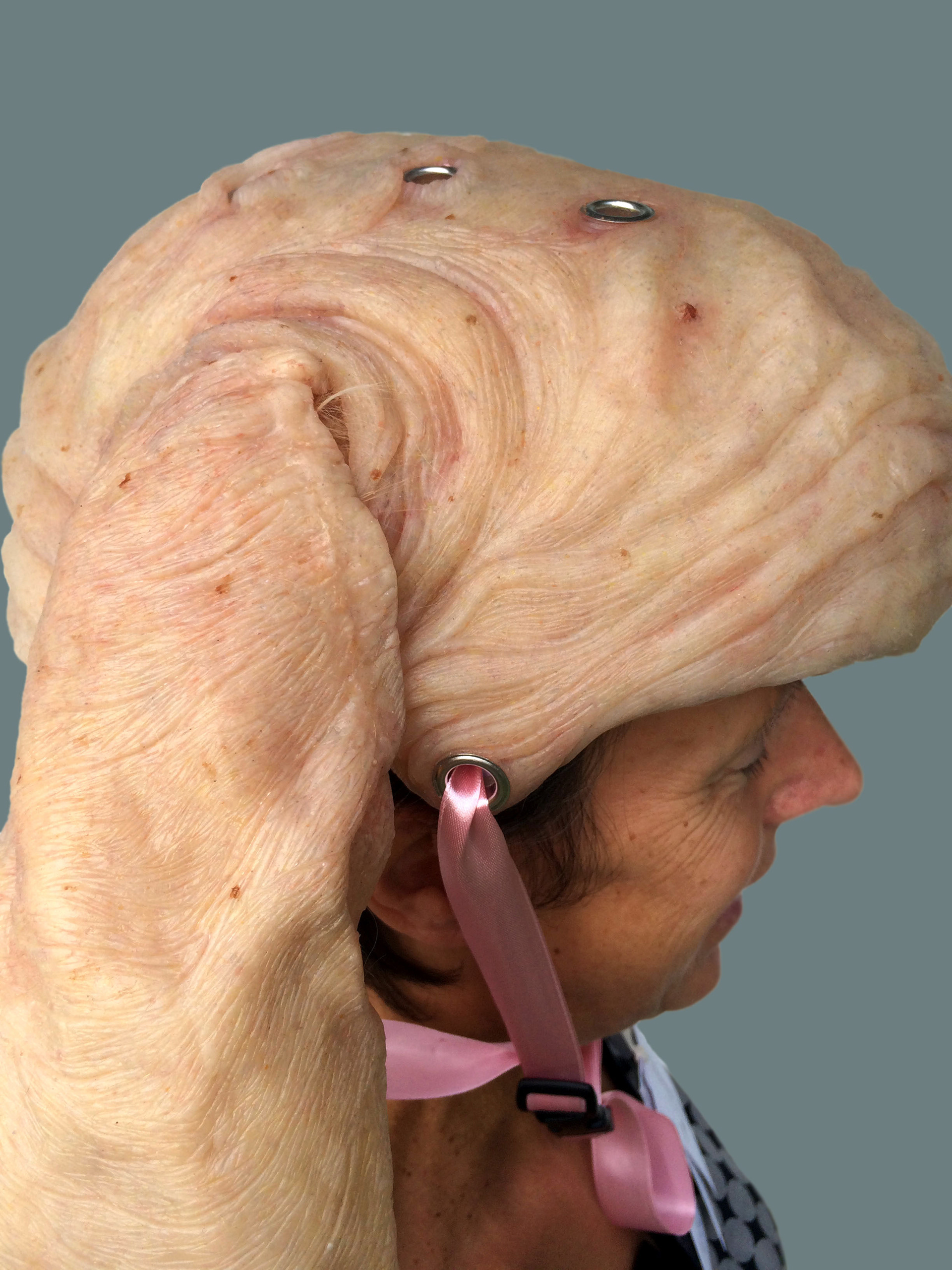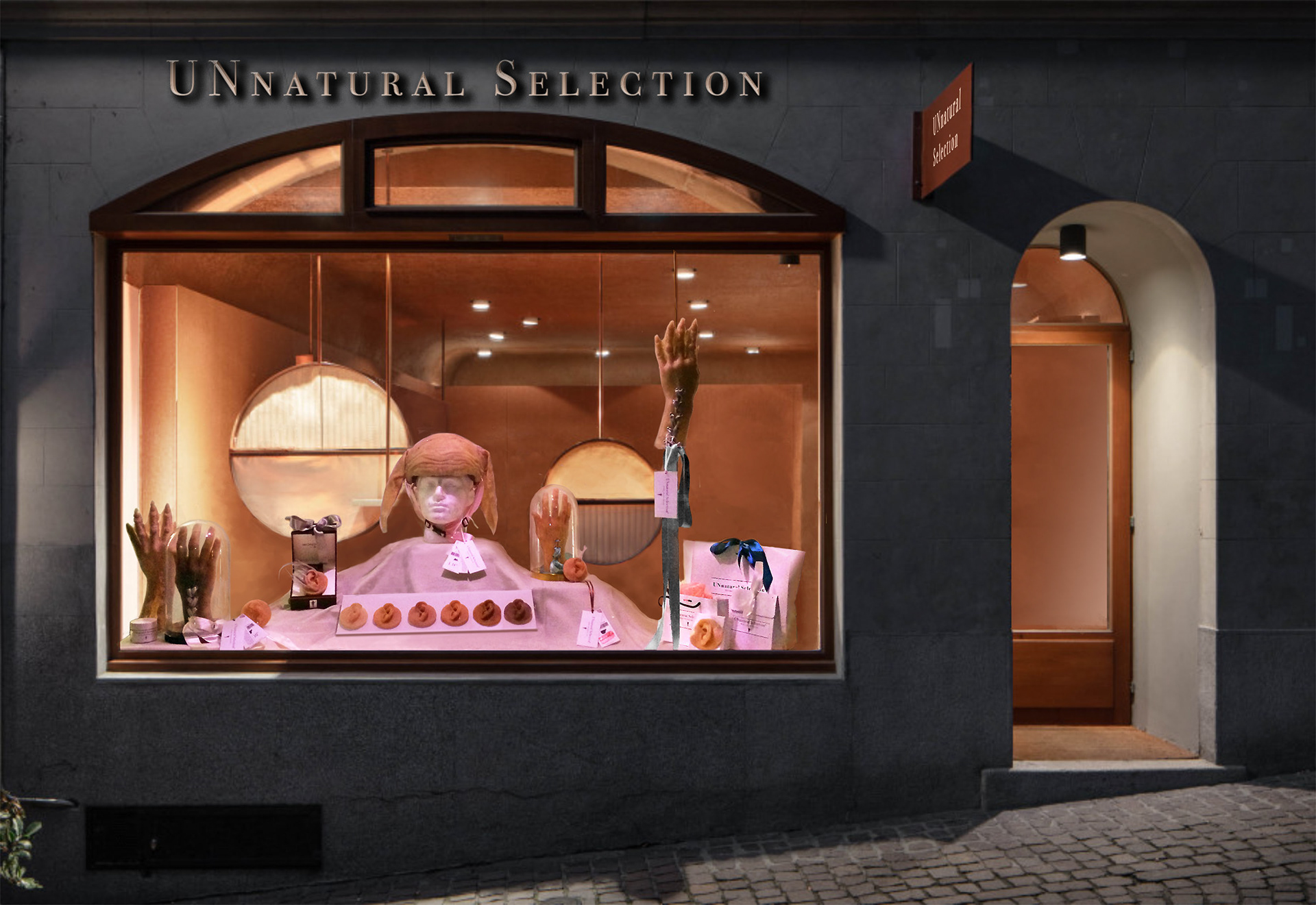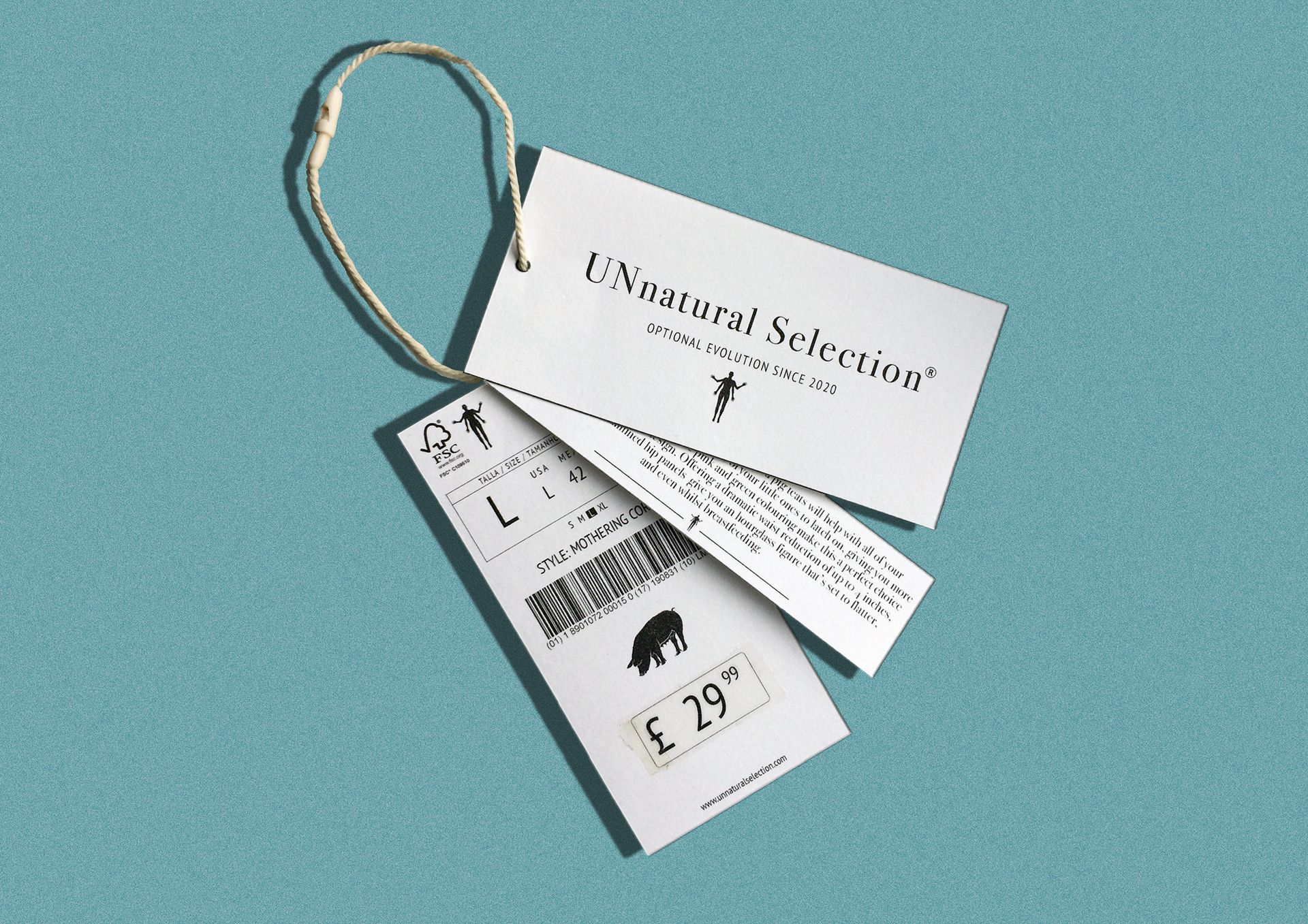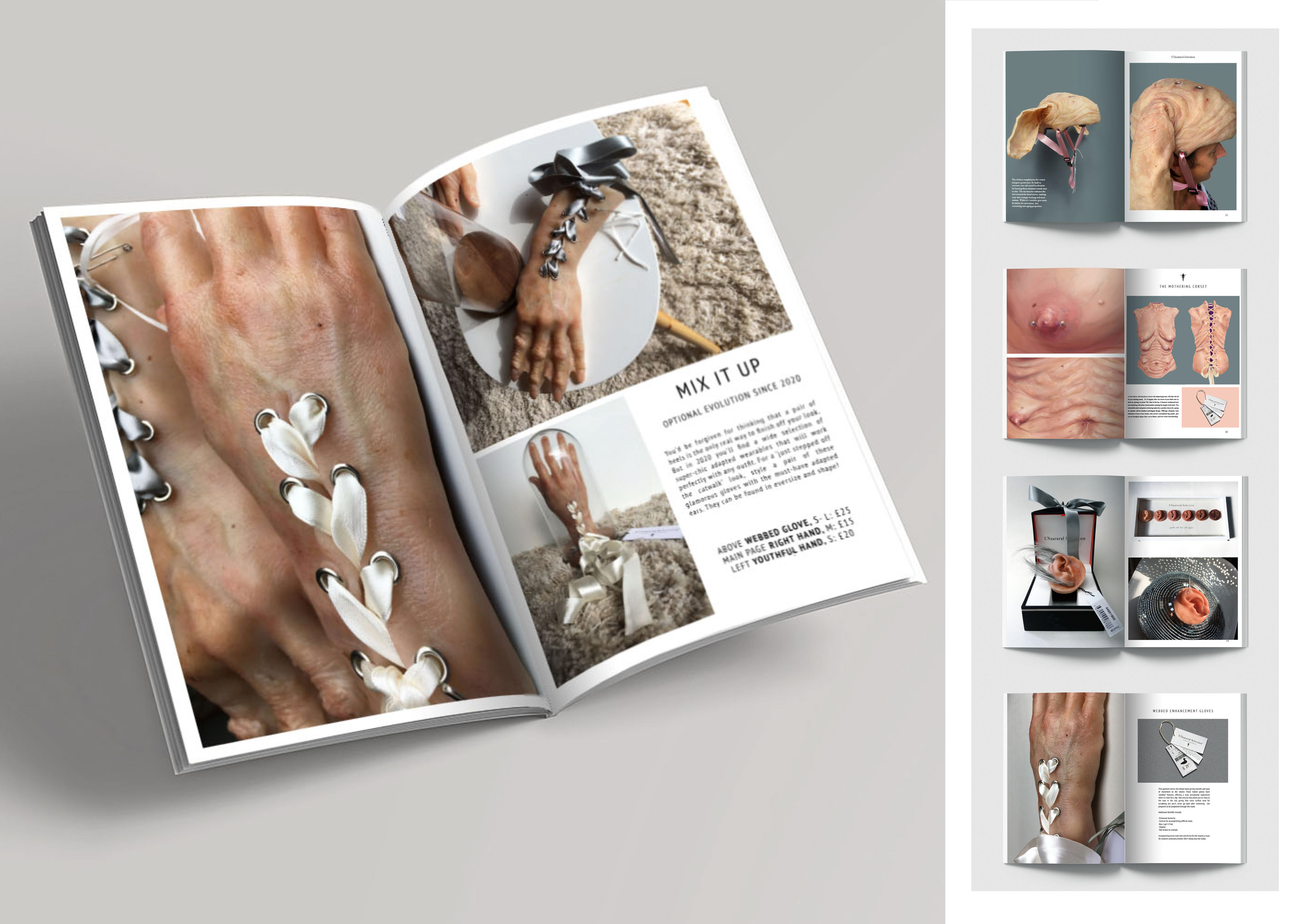 SCULPTS FOR FINAL PROJECT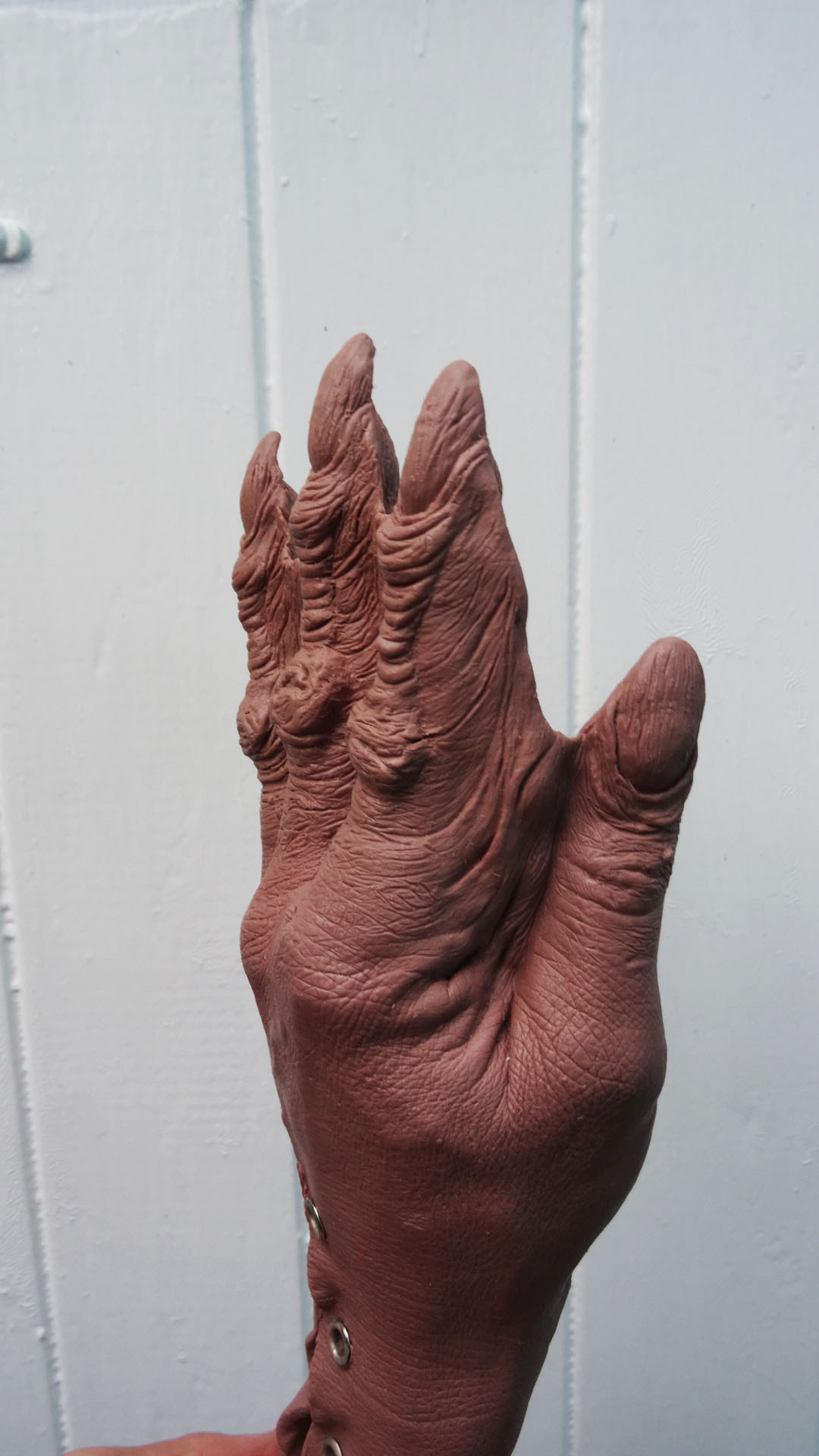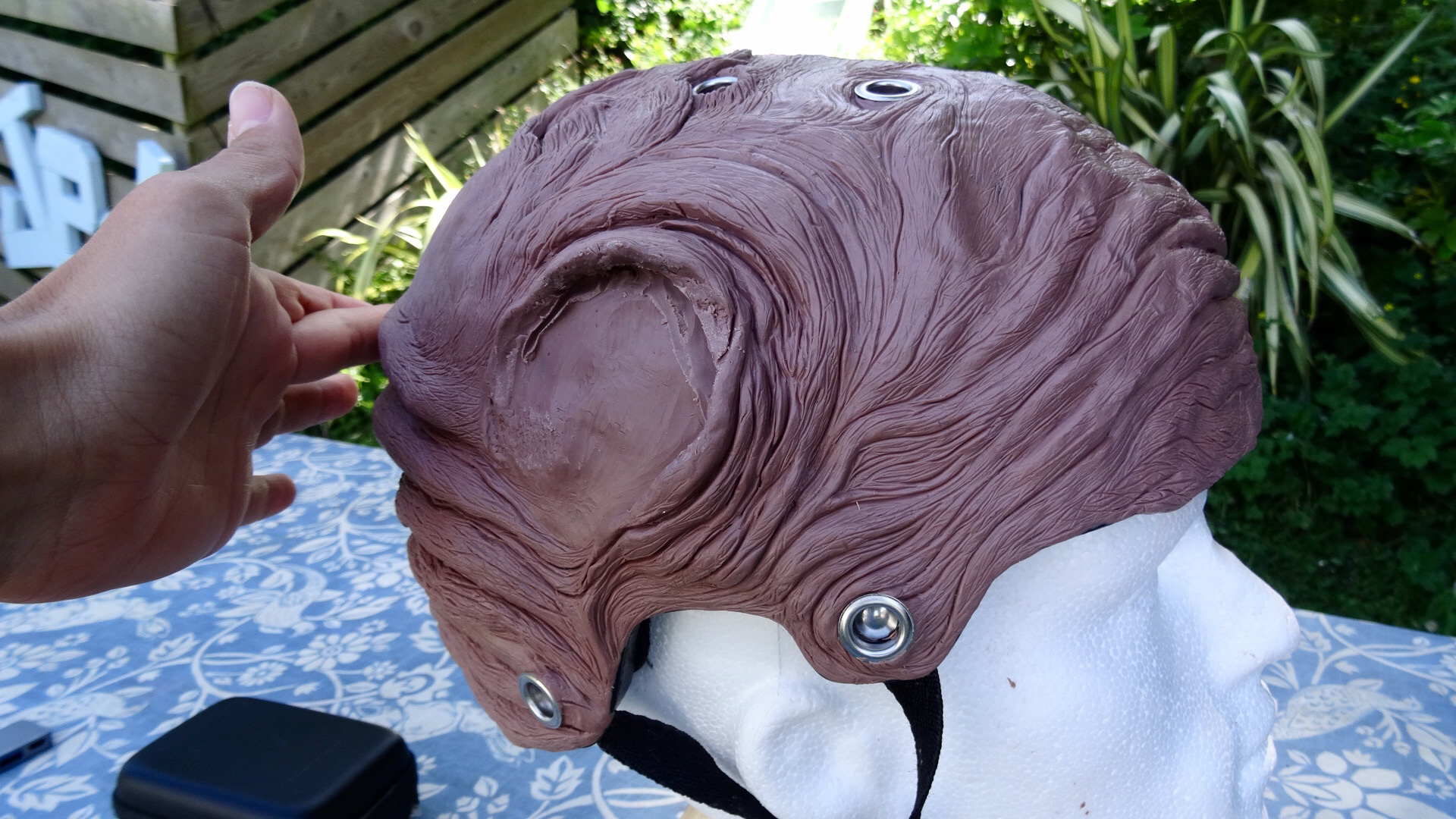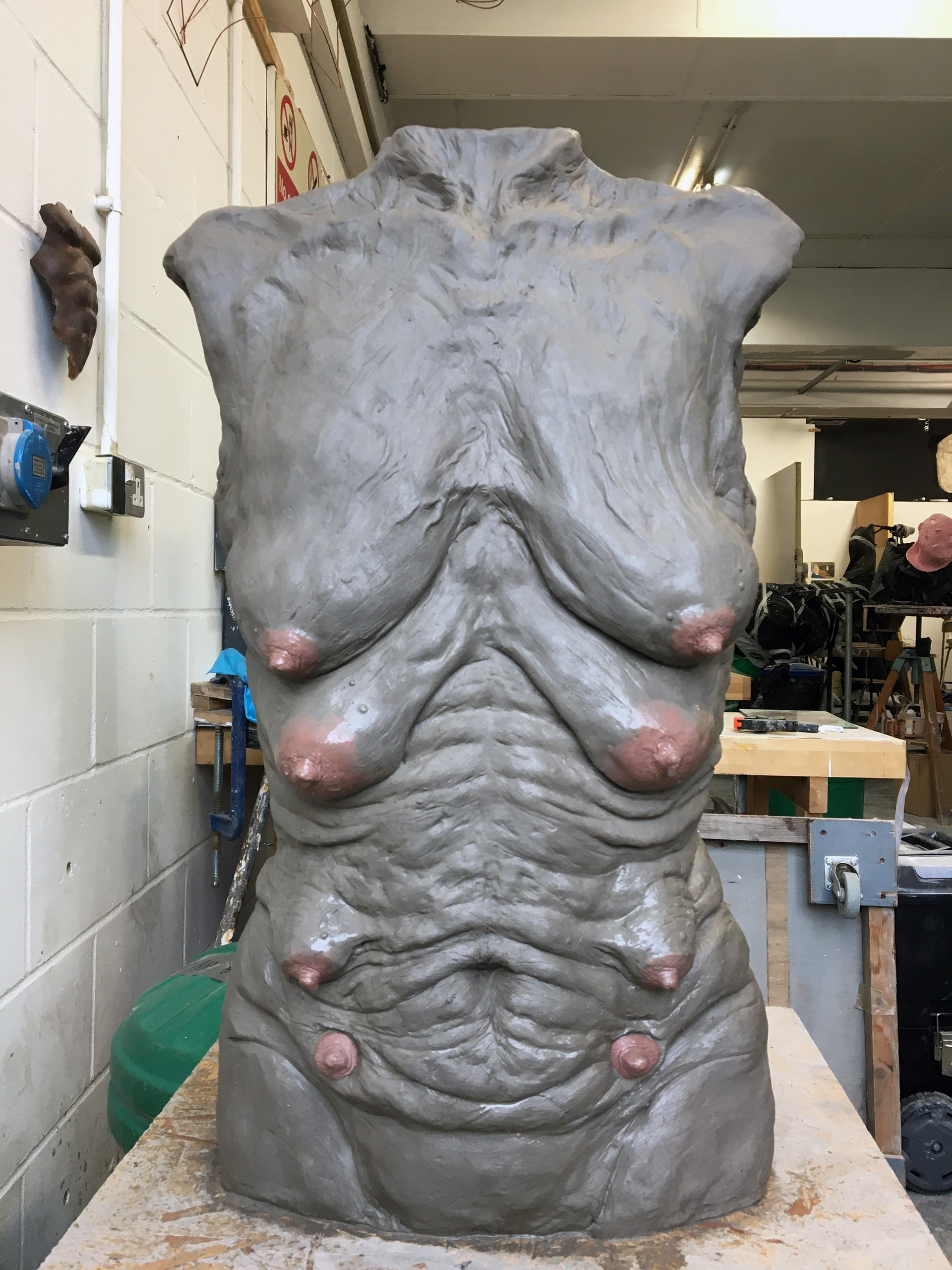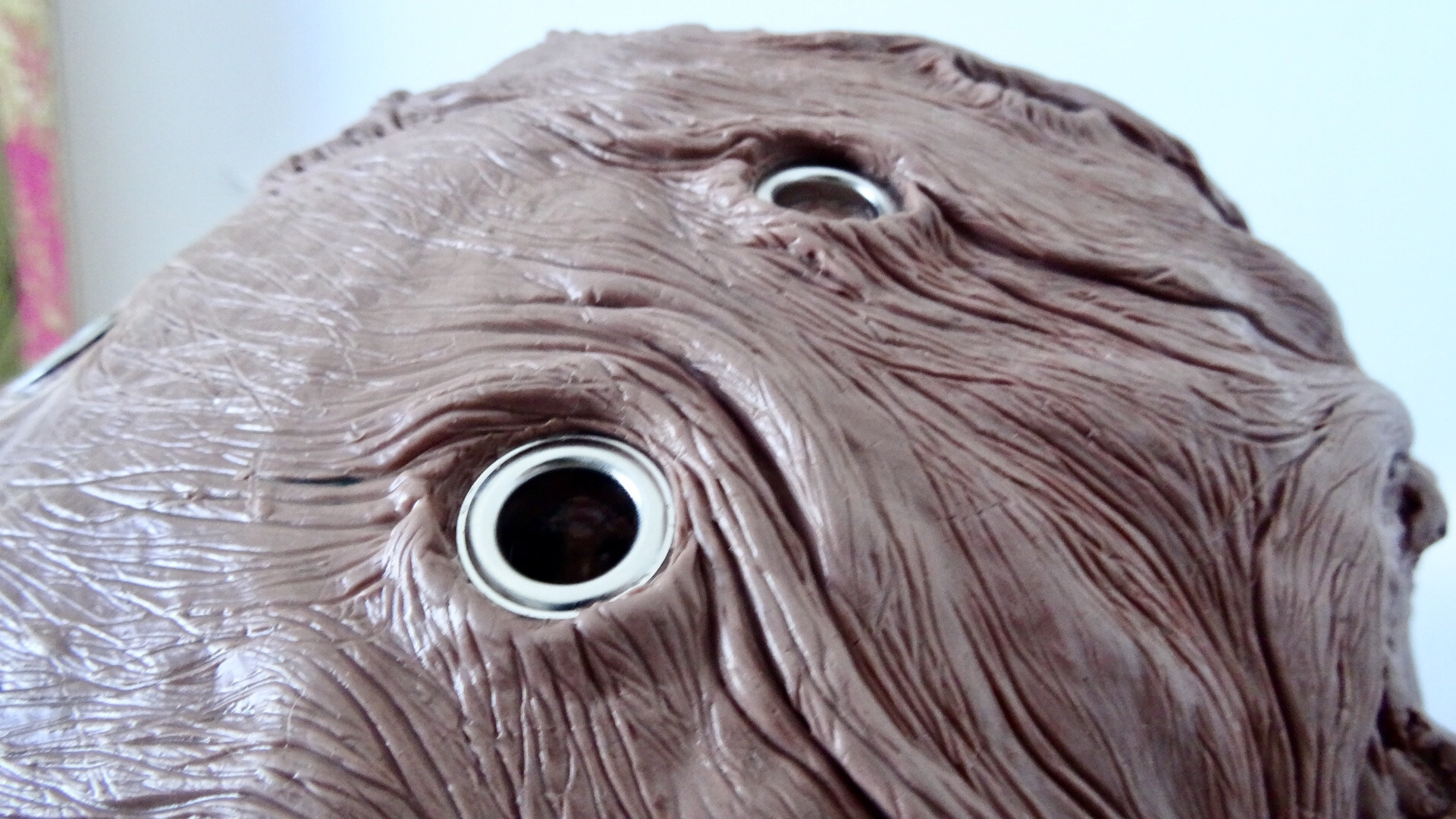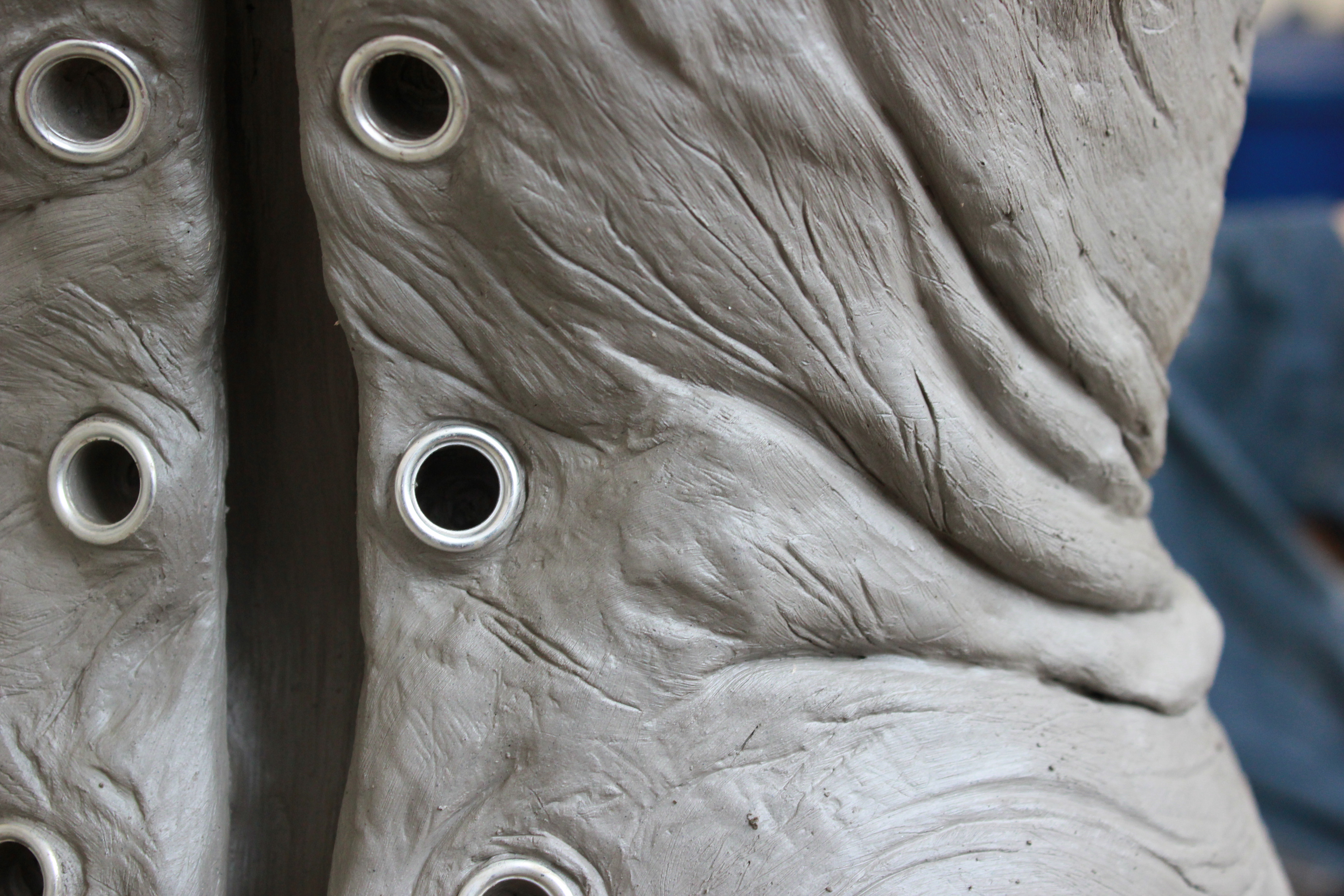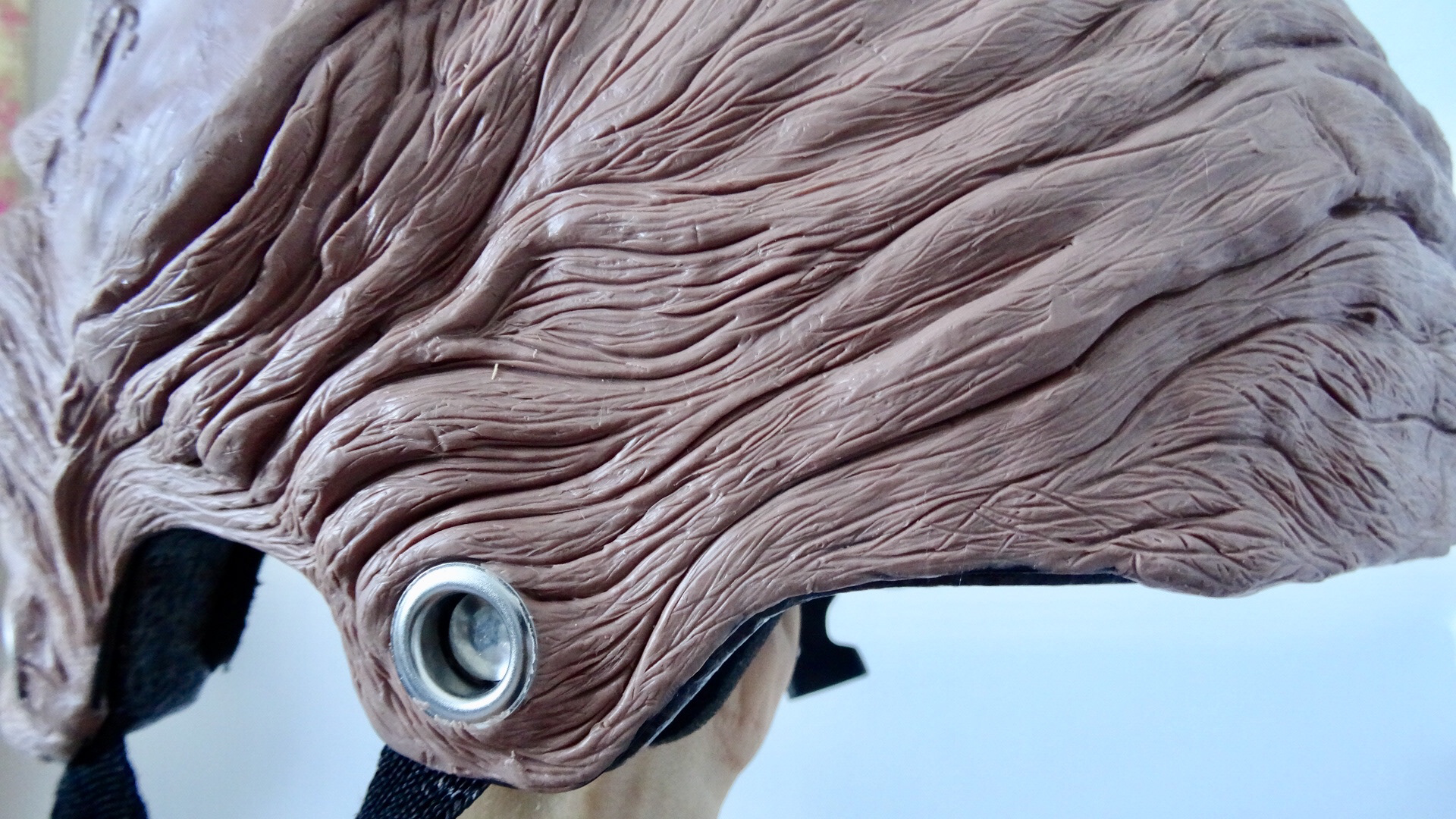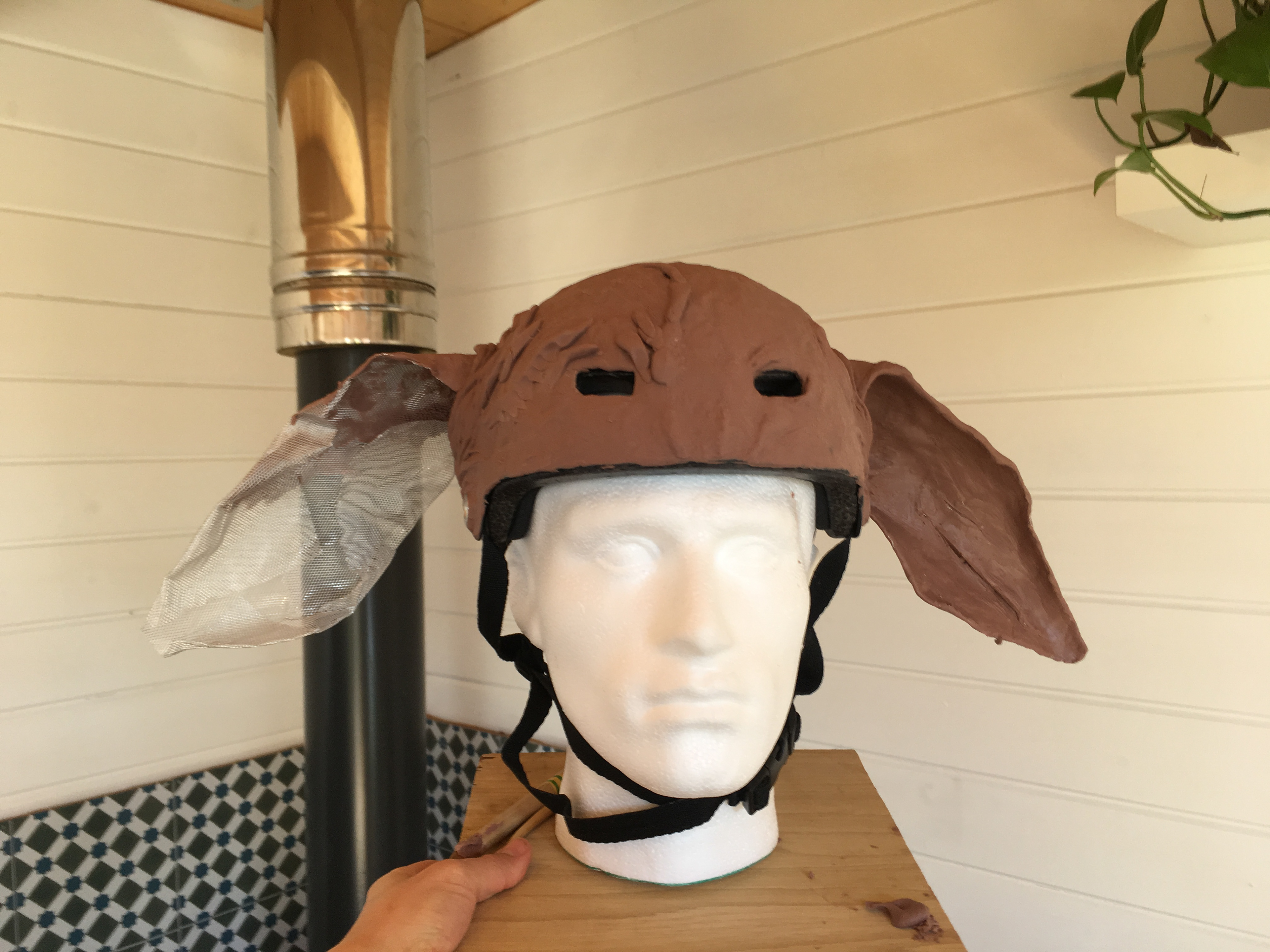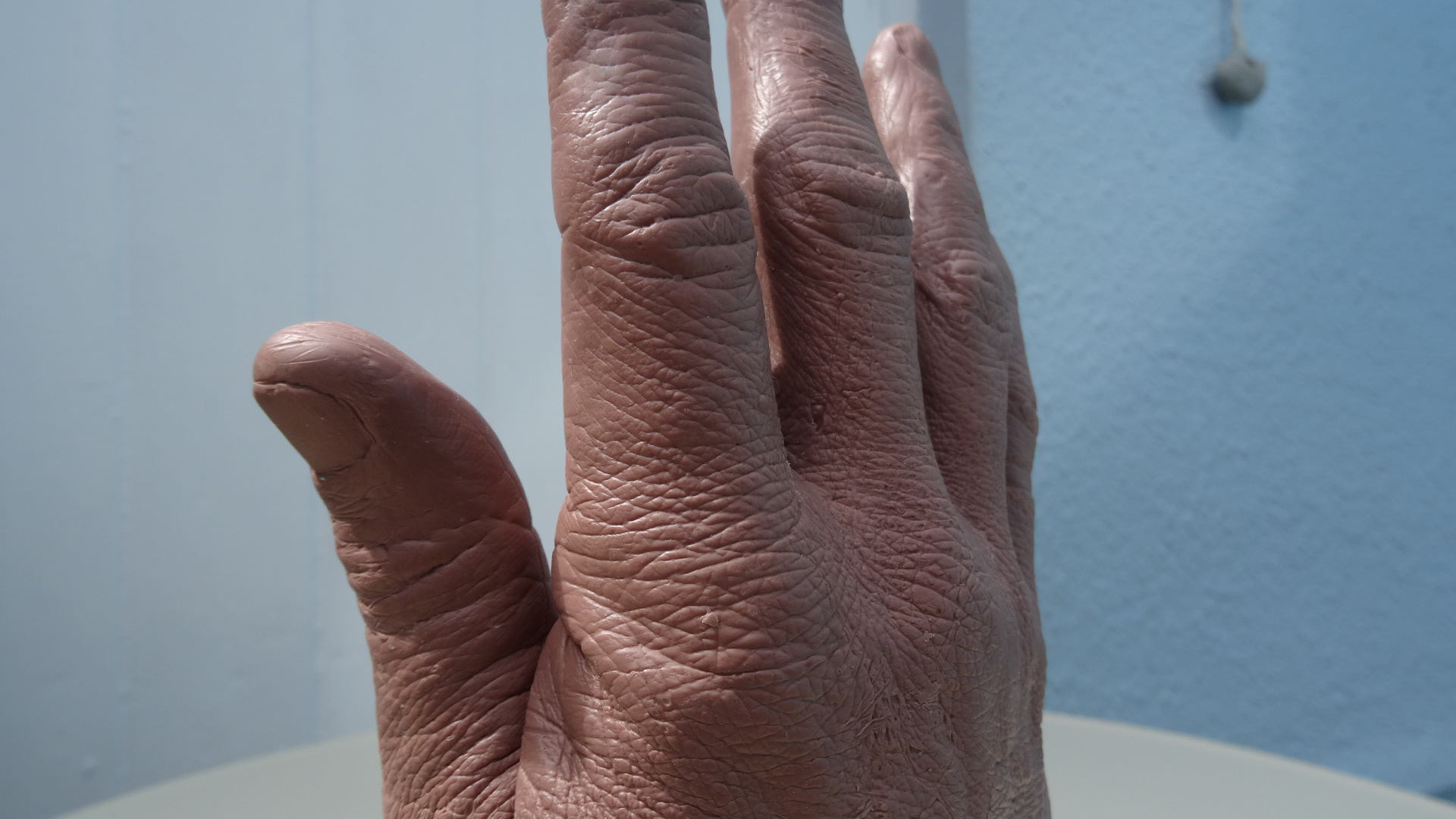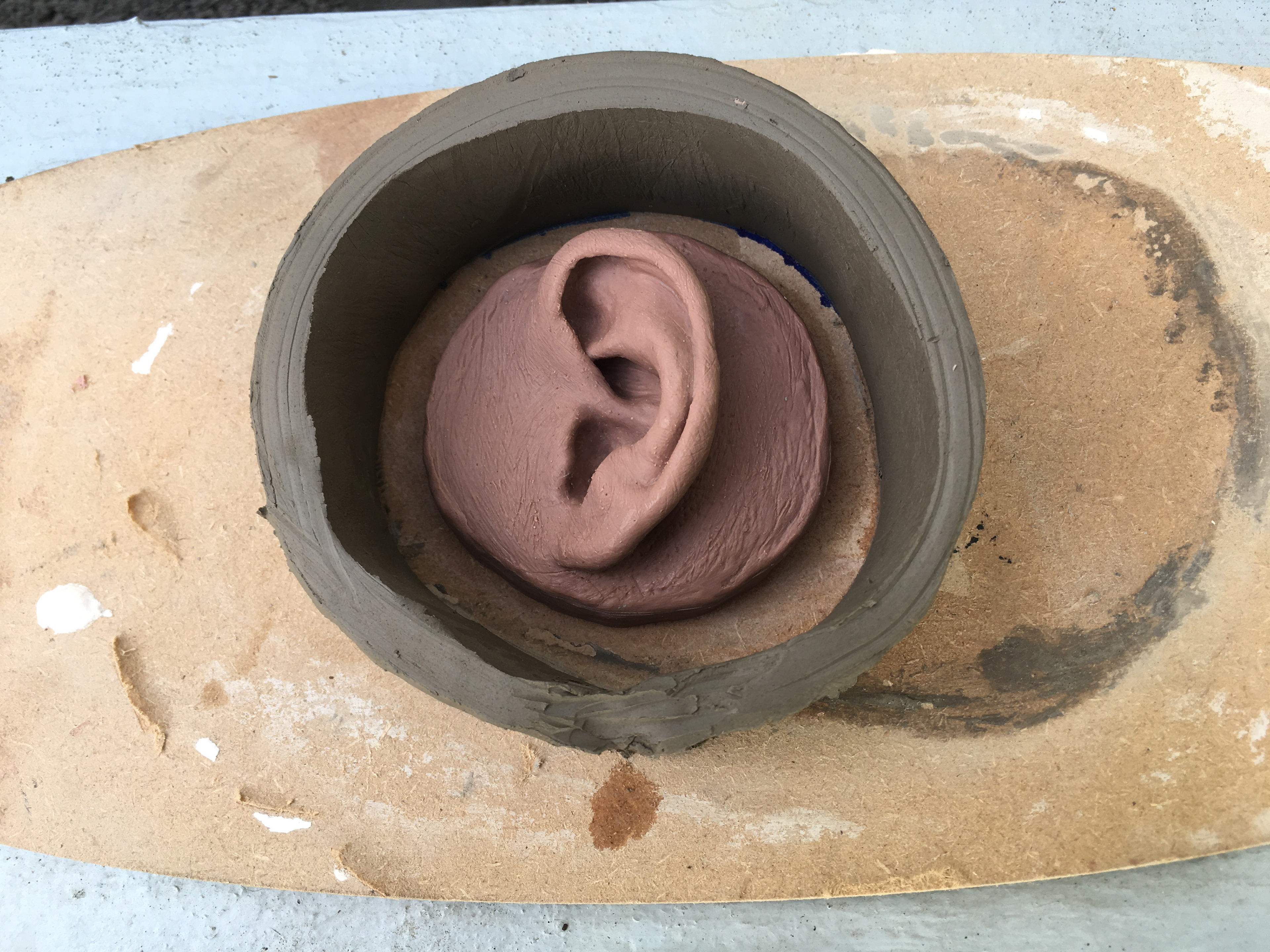 My final piece explores an imagined future shopping experience. Titled 'Unnatural Selection', it offers the novel option for a customer to enhance their body's potential by purchasing adaptive hybrid wearables.  Originally designed and constructed to be an immersive experience, where 'customers' could try 'off the shelf' wearables, it has now been transformed into a digital showcase and magazine due to the pandemic.
The fashion collection has a variation of 5 different products, all inspired by various animals, including:
The Mothering Corset

- Pig
The Webbed & Youthful Gloves - Duck
The Advanced Hearing Helmet Ear

- Aardvark
Ear Upgrades:

Caracal Cat, Dolphin, Futuristic Adaptation & New ears
Protective Slippers

- Pufferfish (WIP)
This project is a response to my research undertaken into how the body can be redesigned to empower individuals and improve anatomical  functionality. Initially inspired by the readings of: Cultures of Technological Embodiment (Featherstone, 1996), Feminism, Popular Culture and the Posthuman Body (Toffoletti, 2007), I became interested in the possible options available to change the human form in the future. This led to further exploration into themes surrounding medical prosthetics, biohacking and special effects.   As a result my project morphed into the creation of  advantageous wearables. 
I have tried to create a consistent theme throughout the wearable collection. All of the pieces have matching eyelets and delicate lace bows to contrast their grotesque quality with a  touch of glamour.
Metal Work: Welding Armature
Sculpting: Clay & Monster Clay
Moulding: Alginate, Silicone, Fibreglass, Jesmonite, Plaster
Casting: Silicone - Silskin 10, Wax
Fabrication: Foam, Sewing
Art finishing: Hair punching, Oil Painting, Spray Painting
Digital: Photoshop, InDesign, Sketchup
EARLY STAGES OF DESIGN - CONCEPTS & MAQUETTES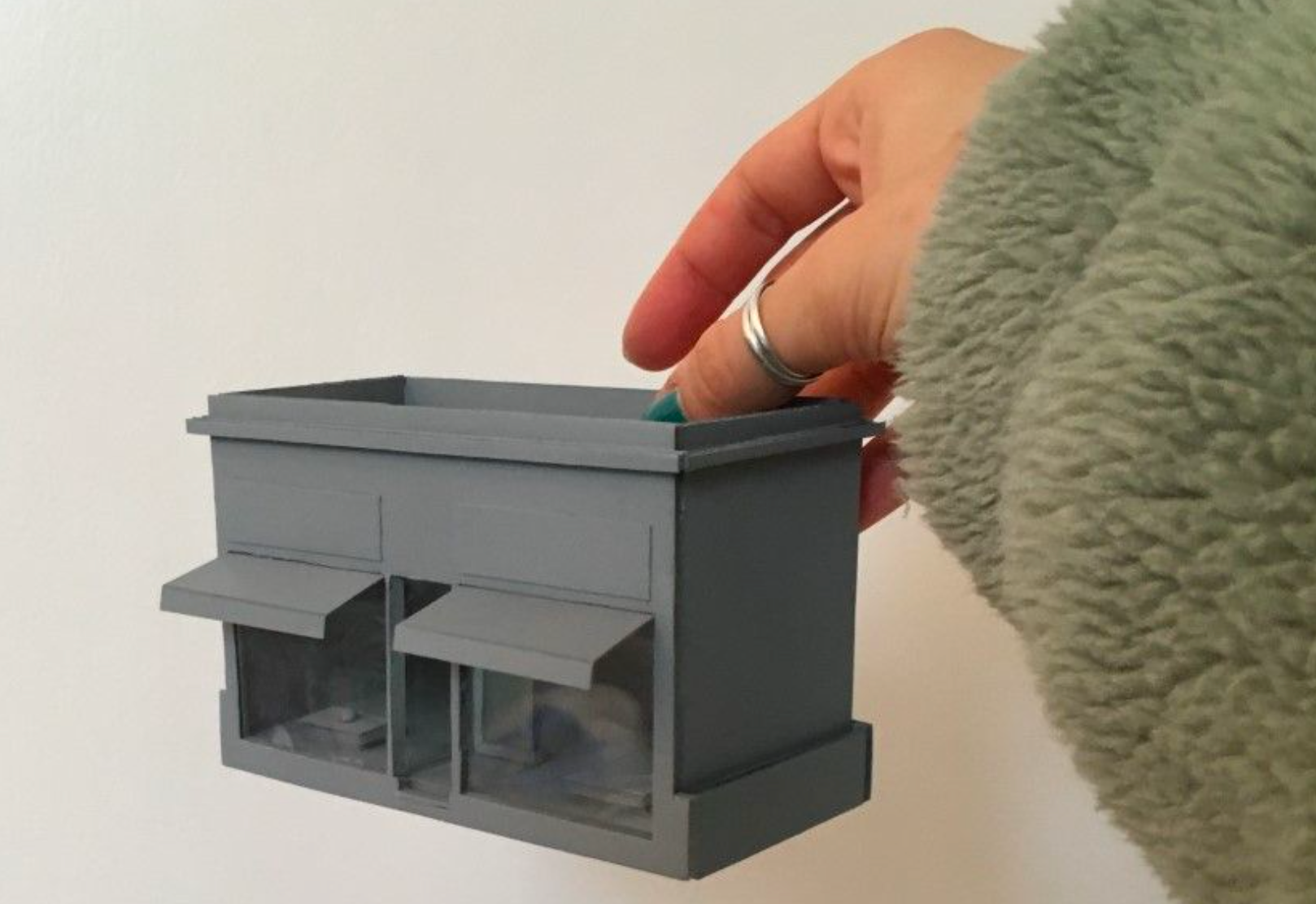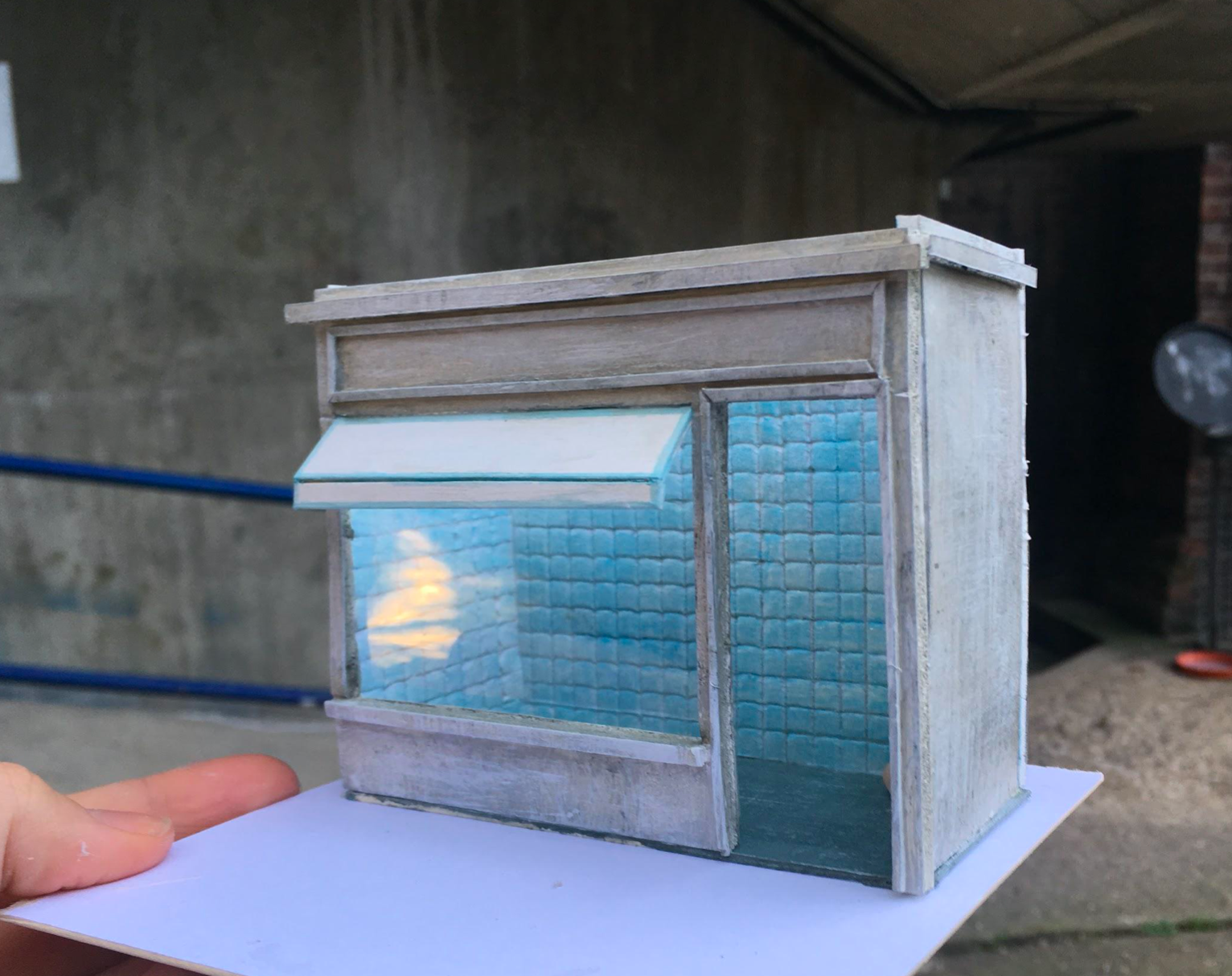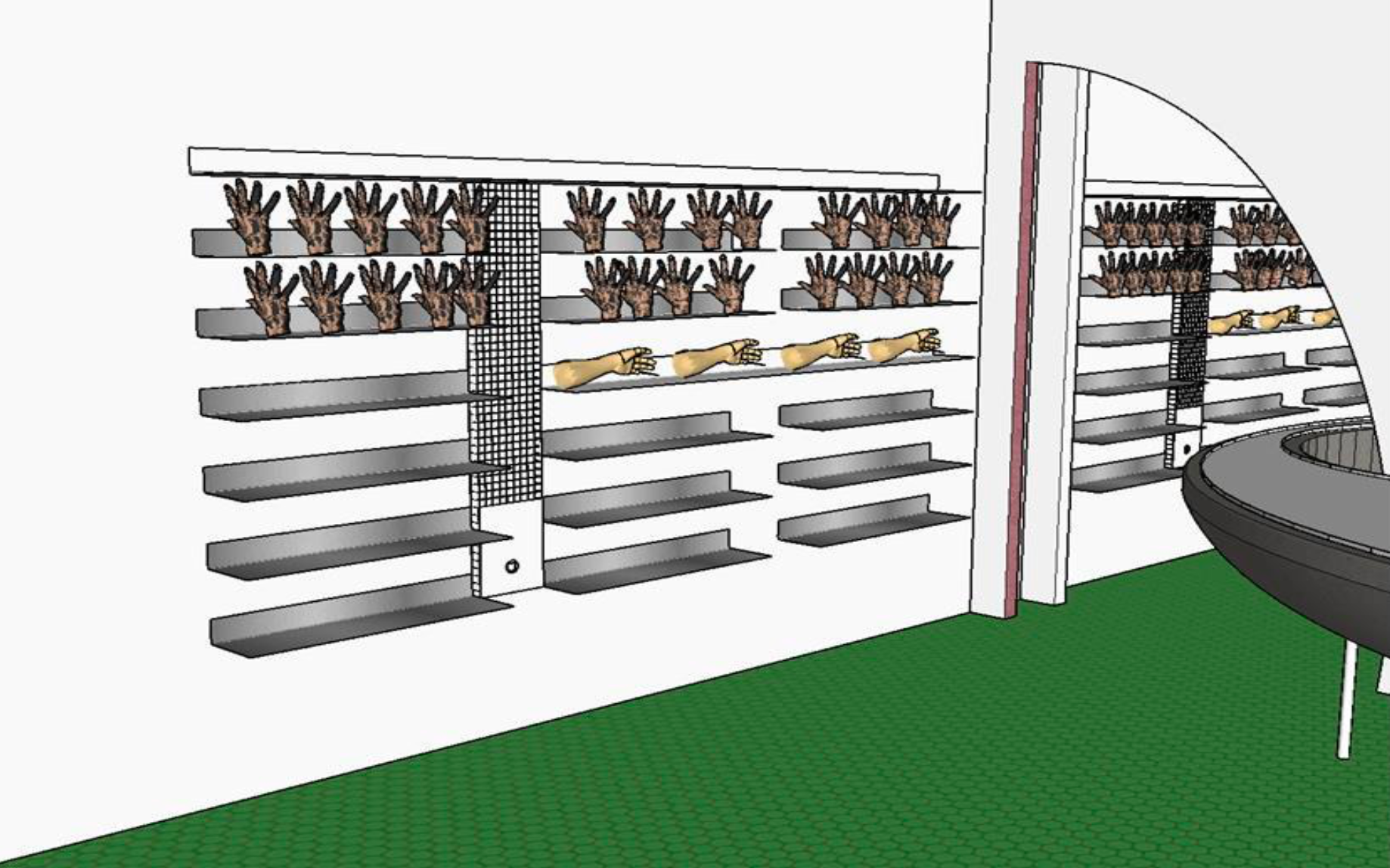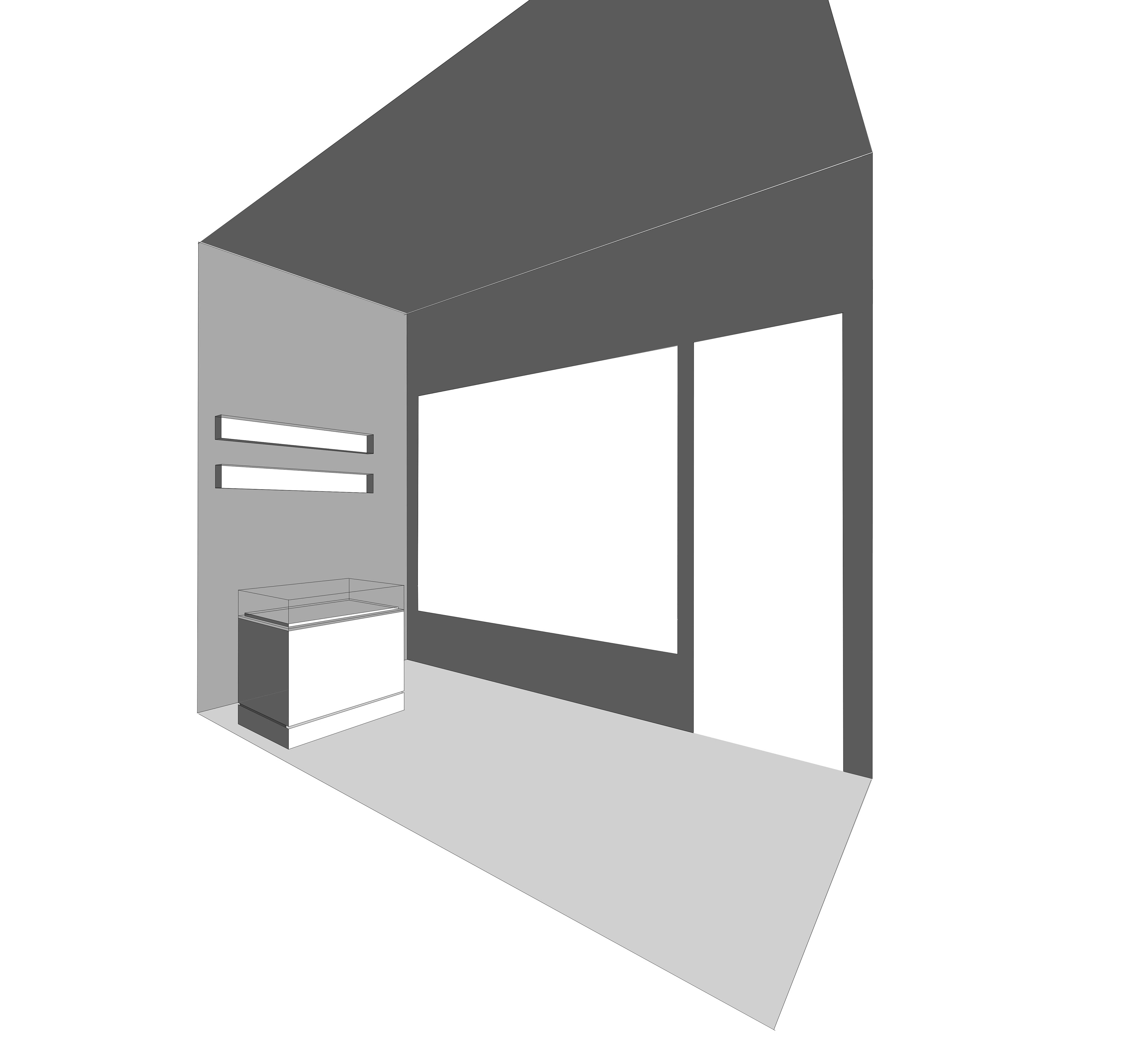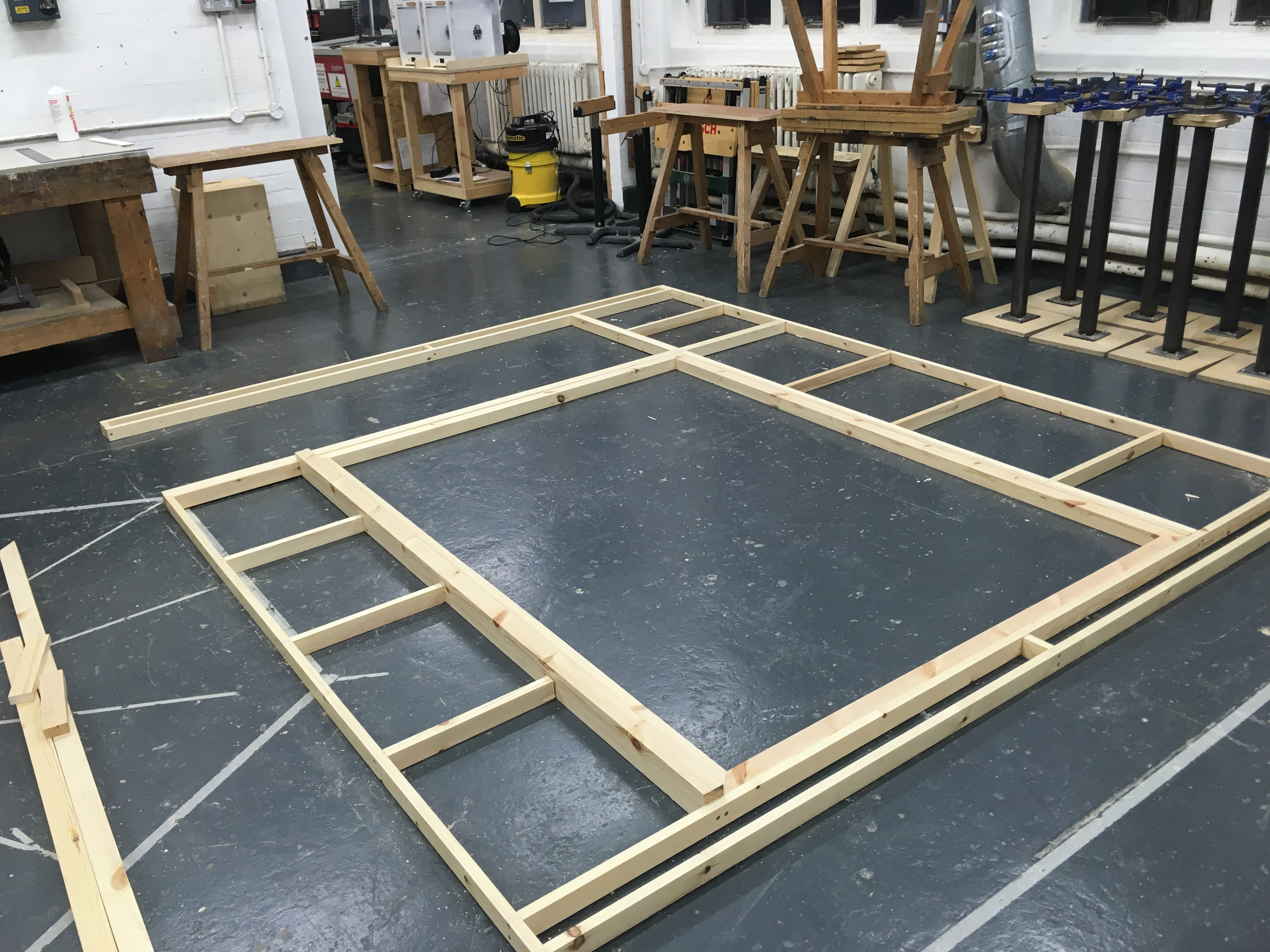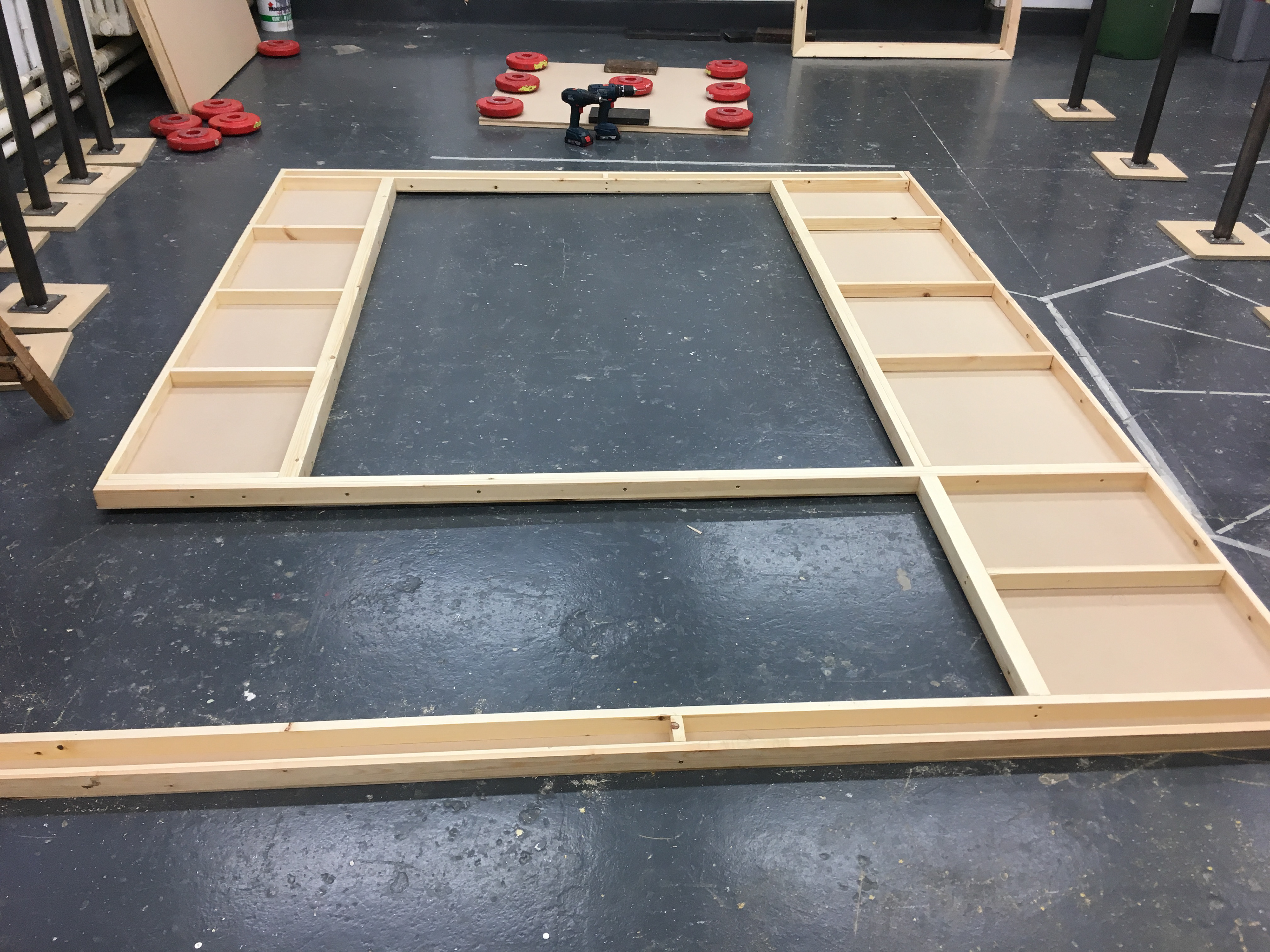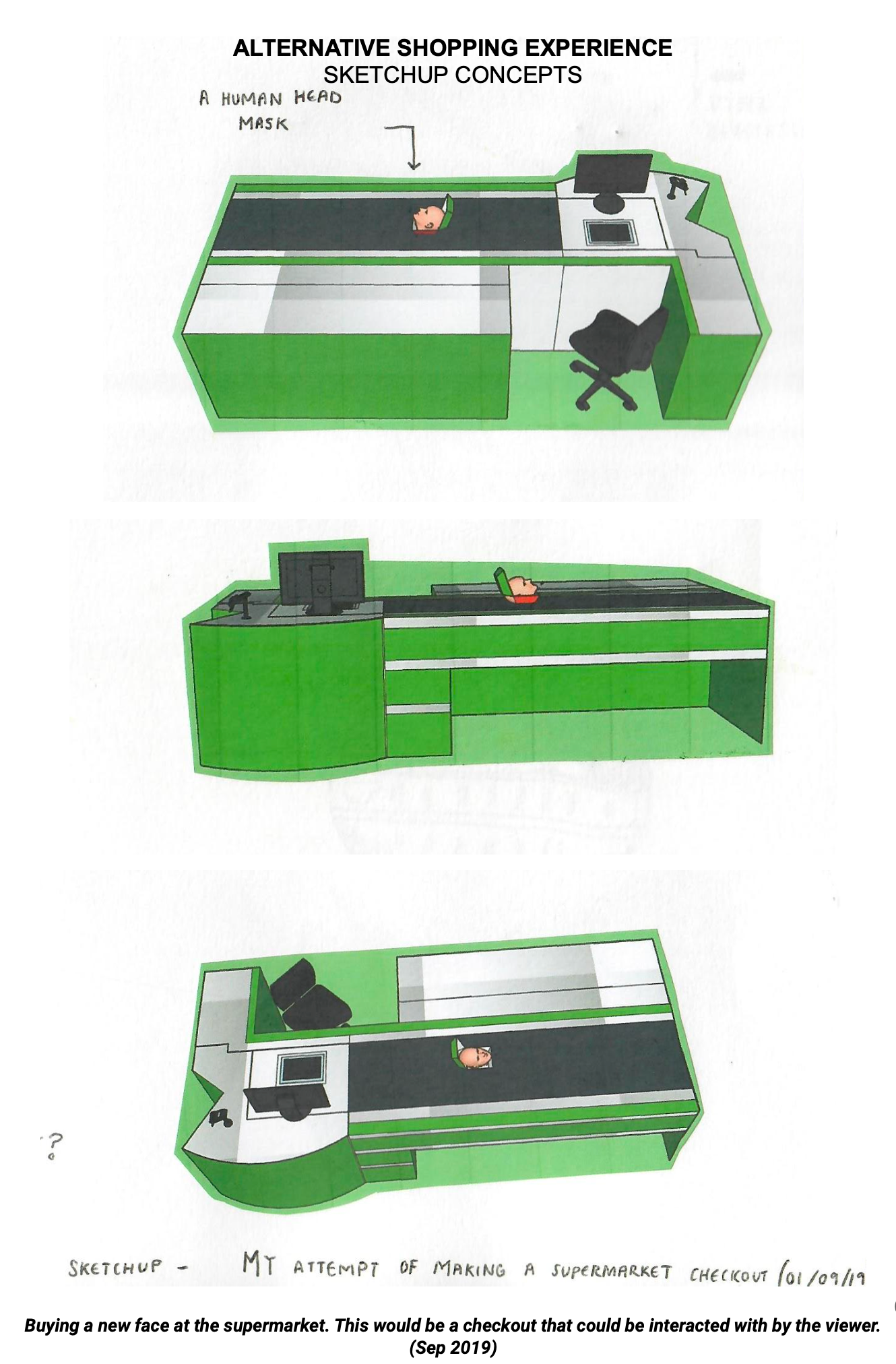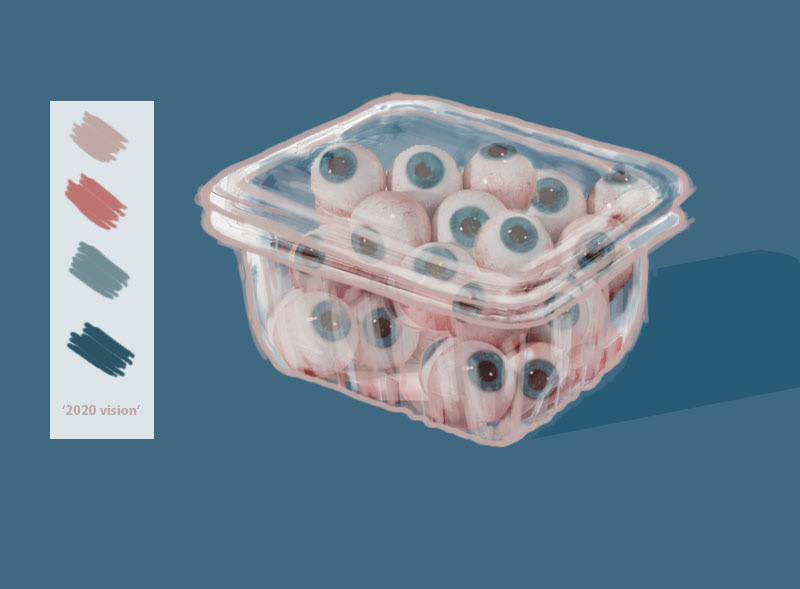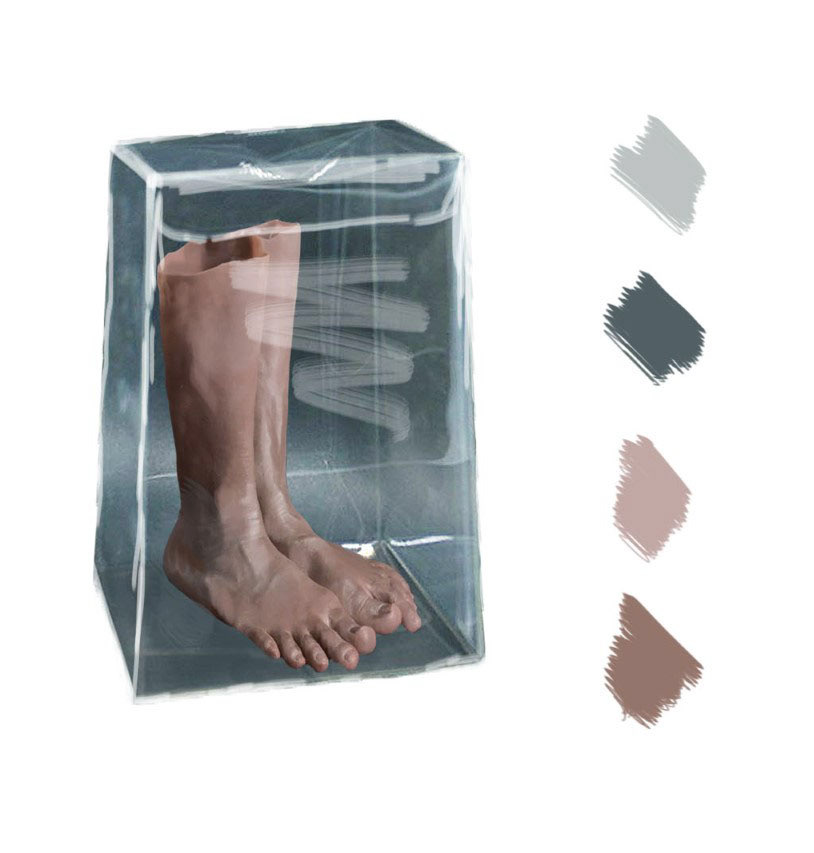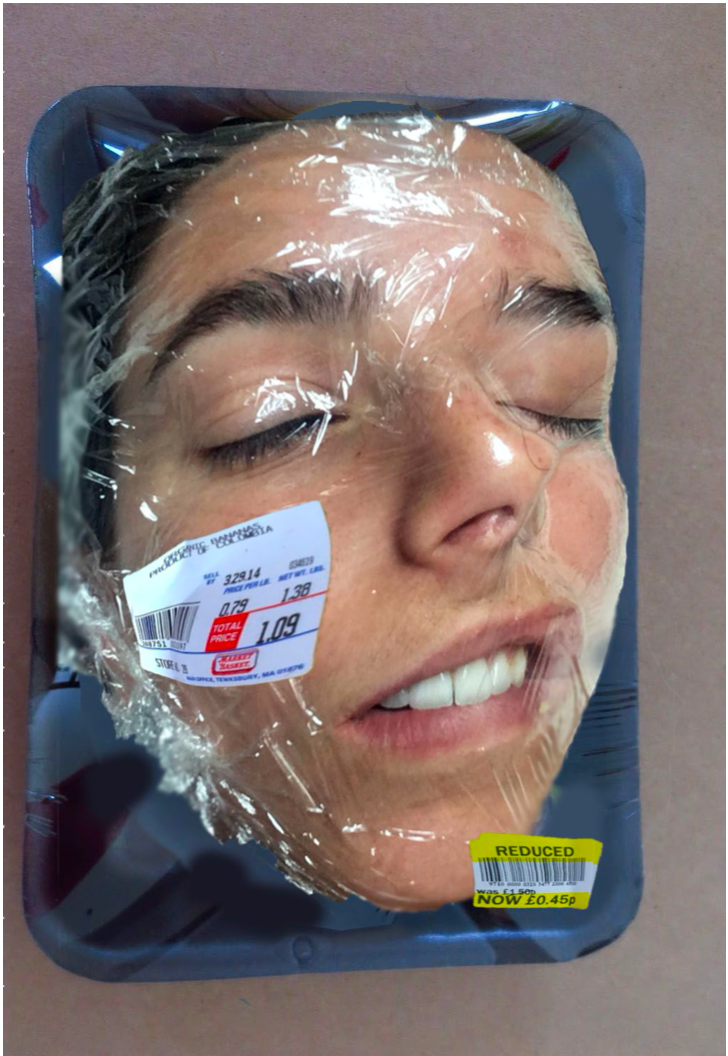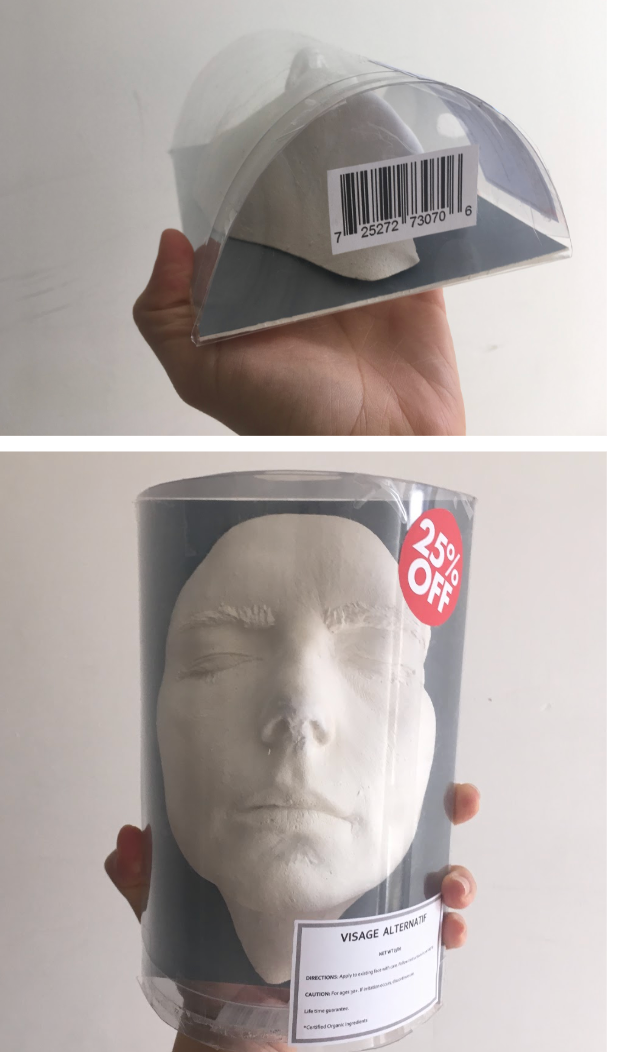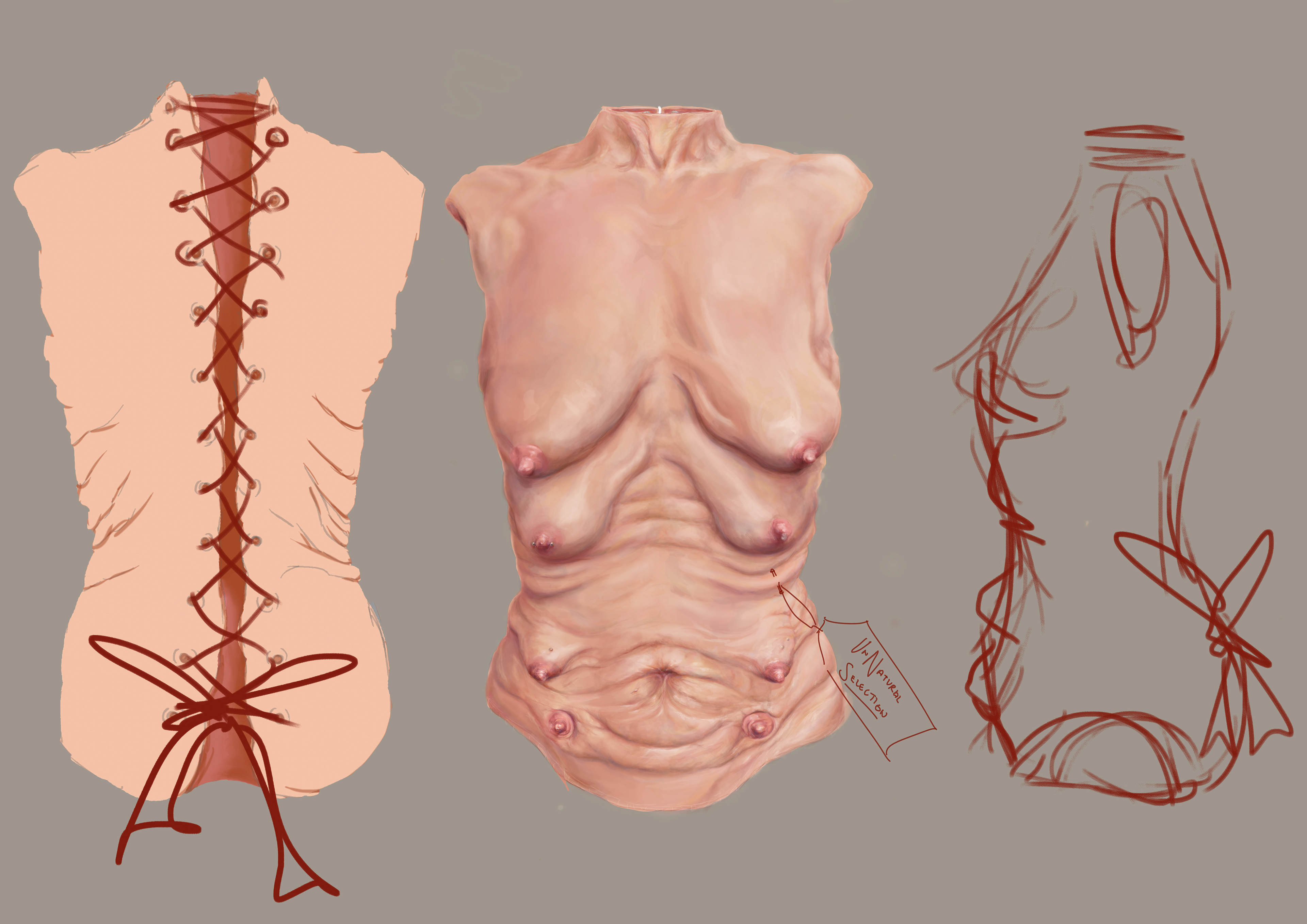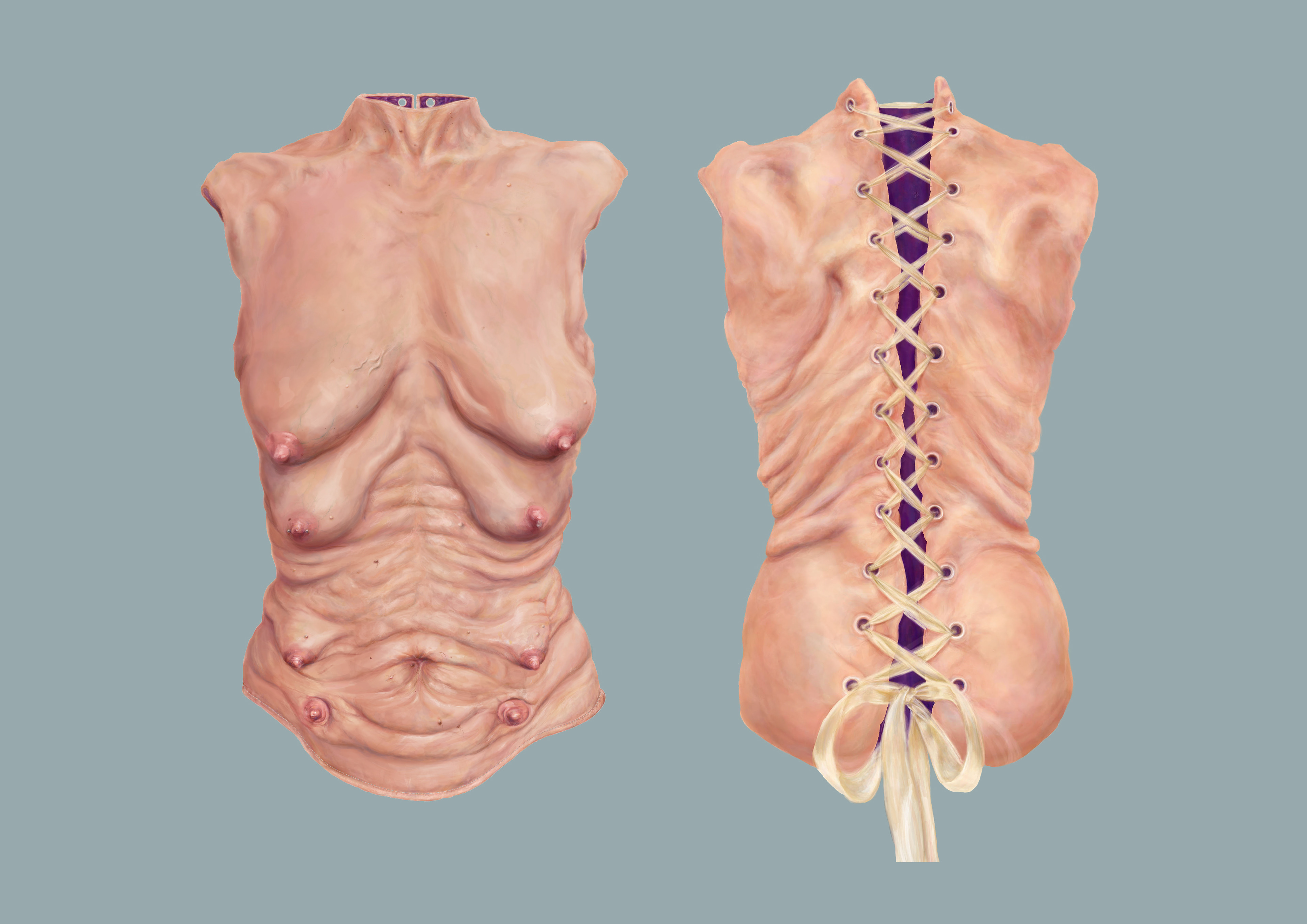 Originally, I wanted my shop to convey a sense of unease. Viewers would have been able to go inside, explore, and 'buy' body parts, modifications and animalistic wearables off of the shelf to redesign their body's. Due to Covid 19, completion of the larger parts of my project were sadly suspended. I had constructed a futuristic fashion shop out of wood, that was meant to be displaying the different hybrid wearables in the window, and my main sculpt of the torso had to be left too. These have now been turned into photoshop concepts but I hope to finish them in the near future.
UNNATURAL SELECTION MAGAZINE